Welcome to The Cheshire Motor Show, Supporting Local, National and International Charities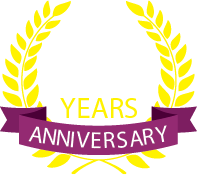 The 14th Show will be held on 19th July 2020
at Frodsham Community Centre.
Please take note of this change to the date of the show.
Over £7000 Was Raised for Charities at the 13th Show!
The fourteenth running of the Cheshire Motor Show, organised by Rotary in Frodsham and Helsby will take place from 10am to 4pm on Sunday the 19th July 2020 (exhibitors welcome from 8am) at Frodsham Community Centre (click for directions). Registration opens in April 2020 for both exhibitors and trade exhibitors. Rotary would like to thank major sponsors Best Western Forest Hills Hotel, Cheshire Glamping and @theBarbers, plus the many Frodsham Businesses that have taken an add, the exhibitors, entertainers, trade stands, and Inner Wheel
BAR/CAFETERIACOMPETITIONS
ENTERTAINMENT FOR ALL THE FAMILY WITH...
LIVE MUSIC, SINGERS & BANDS & CHILDREN'S FUNFAIR
What to Expect
A short video of a previous show can be seen on this link http://www.dailymotion.com/video/x5vf6dn
The event will be further expanded for its 14th anniversary year with all the usual activities supplemented by a number of new attractions including even more live music
In the main hall there will be stalls for fashions, children's clothes, arts and crafts, jewellery, candles, and home furnishings, etc. Entertainment will be provided by the delightful retro songstress Bexi Owen and other local bands plus "Frodsham Sings" performing on an outdoor stage. Many Community and Trade Stalls will be on the 2 huge fields used for the show.There will be a BBQ, Burgers, Bacon and Sausages, Hot Dogs, Baked Spuds,Vegetarian Curry and Teas, Coffees and Cakes. All Produce is locally sourced from businesses in the town, with H E Cowards Burgers and Sauages.
Rotary Club of Frodsham & Helsby Rotary Car Show
Rotary in Frodsham and Helsby use proceeds from the event to help local, national and international charities, activities, and appeals, groups and individuals who are considered in need of support.
Contact: motorshow@fhrotary.org.uk or request a callback
About the Event and Exhibitors
Exhibitors who pre-register for the event (i.e. before 21st July 2019) will not be charged an entrance fee (as before). Exhibitors who register on the day will be asked to pay a £2.00 registration fee. All adult passengers with the exhibitor will be asked to pay a £2.00 entrance fee (the public entrance fee is £4.00).
Exhibitors pre-registering will be e-mailed an exhibitor registration confirmation which will include registration number, guidance notes on the competition, details of the judging criteria and instructions for arrival at the event. To pre-register as an exhibitor please complete the attached form and return it via email or post as detailed on the form as soon as possible to secure your registration.
Overnight camping for exhibitors, traders and spectators is available locally at Lady Heyes Park which is supporting this event. Details can be obtained from www.ladyheyespark.com
Registration - Exhibitors
Exhibitors can register on the day when they arrive but it would be preferable (and free) if they could register before the event, if possible.
Registration forms are available on this web site - see applications tab. Completed forms should be posted or e-mailed to us - details on the form.
Any exhibitor queries should be e-mailed to ms-ereg@fhrotary.org.uk
Information on Registration Forms - Trade
Trade Stands must register in advance of the event - unregistered trade stands just arriving on the day may not be able to enter the event.
(as there are some restrictions on the types of trade stand that we can accept and the number of trade stands that can be accepted is limited)
Registration forms are available on this web site - see applications tab. Completed forms should be posted or e-mailed to us - details on the form.
Any trade stand queries should be e-mailed to ms-treg@fhrotary.org.uk
General Queries
Any general queries about the event should be directed to motorshow@fhrotary.org.uk
For details and latest information about all our Rotary events, Click here to visit our Facebook page!